In The News
May 16, 2016

24: Legacy will premiere with a two-night event on February 5 and February 6, 2017, following the Super Bowl LI telecast. The first trailer is released by Fox.
April 27, 2016

24: Legacy has been ordered to series by Fox. The first season, consisting of twelve episodes, will debut during the 2016-2017 season.
January 15, 2016

Fox announces a pilot for a potential new series, 24: Legacy, featuring a new cast of characters and centering around a military hero's return to the U.S.
June 1, 2015

Howard Gordon confirms the development of a 24 spin-off which would focus around a new younger agent, instead of Jack Bauer.
March 21, 2015

Actress Alberta Watson, who played Erin Driscoll during Season 4 of 24, dies.
Featured Article

An unidentified high-rise hotel in Century City, Los Angeles served as the campaign headquarters for Senator David Palmer during the Super Tuesday primaries on Day 1. The hotel was the site of a failed CTU sting operation to capture Alexis Drazen, one of the conspirators behind the assassination threat against Senator Palmer. Late in the evening, Drazen's surviving family members carried out a bombing against the hotel, attempting to kill both Palmer and CTU director Jack Bauer. Read more...
Recently featured: 24: Legacy, "Day 7: 9:00pm-10:00pm", Yuri Suvarov
Please submit nominations for our next featured article here.
Featured Poll
Which 24 president would you vote for?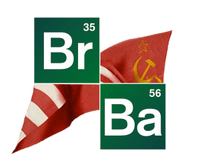 Next Episode:
February 5 2017 22:00:00 EST
Featured Quote
"You don't believe me, do you? If I were you, I wouldn't believe me either."
On This Day
1977:
Daniel Bess
is born.

1980: J.R. Ramirez is born.

2016:
"
Day 2: 8:00am-9:00am
" of the
Indian 24 remake
airs on
Colors
.
Ad blocker interference detected!
Wikia is a free-to-use site that makes money from advertising. We have a modified experience for viewers using ad blockers

Wikia is not accessible if you've made further modifications. Remove the custom ad blocker rule(s) and the page will load as expected.